ACE accelerates the electrification of the transport sector
The transport sector accounts for nearly a third of Sweden's total emissions of greenhouse gases. If the established environmental targets are to be reached, the transition from fossil fuels needs to happen quickly. Electrification is an important part of the solution. To help accelerate electrification in the transport sector and the rest of society, a world-leading competence center – the Arctic Center of Energy (ACE) – is now being created in Skellefteå.
The transport sector accounts for nearly a third of Sweden's total emissions. Electrification is the future. All stakeholders in the transport sector are currently electrifying their vehicle fleets, and the development is happening at breakneck speed. In this task, batteries play a decisive role.

'Batteries make it possible to store energy, which is crucial for the transition in both the transport sector and society in general to succeed. The demand for batteries is enormous,' says Katarina Borstedt, Director talent strategy at Northvolt.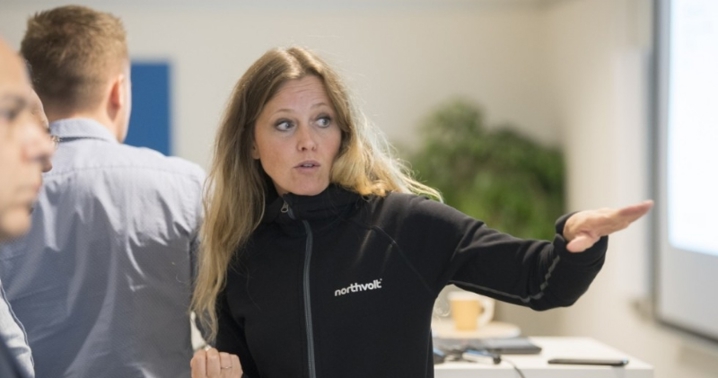 Northern Sweden has taken the lead in the green transition. The large-scale access to renewable and reliable energy has made the region a hotspot for the sustainable industries of the future. Northvolt's first gigafactory is now emerging in Skellefteå. That's where the world's greenest battery will be produced.

'Skellefteå has become the cradle of the Swedish battery industry. The location offers sterling conditions for producing green electricity at competitive prices. But there is also a great deal of competence here that covers a large part of the value chain. We are further strengthening that competence through the investment in ACE,' says Markus Norström, Business and Innovation Area Manager at RISE.

ACE is a collaboration between Luleå University of Technology, Northvolt, RISE, Skellefteå Kraft and Skellefteå municipality. The stakeholders have joined forces to create a world-leading competence center that accelerates the electrification of society.

'ACE will initially supply the emerging battery industry with cutting-edge competence and research. But in the long term, it is about securing the skills required to electrify all of society. We need to be innovative, test new approaches, and create new education programs that quickly meet the market's need for competence at all levels,' says Markus.

ACE will become an engine for new knowledge and for ensuring a highly educated workforce. ACE will play a decisive role in the transition the world is facing. To say the least, it's an exciting journey now starting in northern Sweden. At the top of the agenda right now is the recruitment of a CEO.

'The role represents a unique opportunity to contribute to the growth of a completely new industry. It is a chance to be truly involved and able to influence how we educate, reshape society, and equip people with the right skills. If you want to build, test and think in a ground-breaking way within a permissive environment that will generate a ripple effect, then this is the place to be,' concludes Katarina.